Attachment specialist Albutt Ltd are gearing up for a busy 2017 with a host of new products launching in January.
It has been a period of growth for the Tewkesbury based firm which has seen them open a second factory at Evesham, a new paint and surface preparation facility go live, and the sales, design and accounts teams move into a new purpose built office facility. Continuing with this development, the sales team will be displaying 3 new product ranges on their stand at LAMMA show.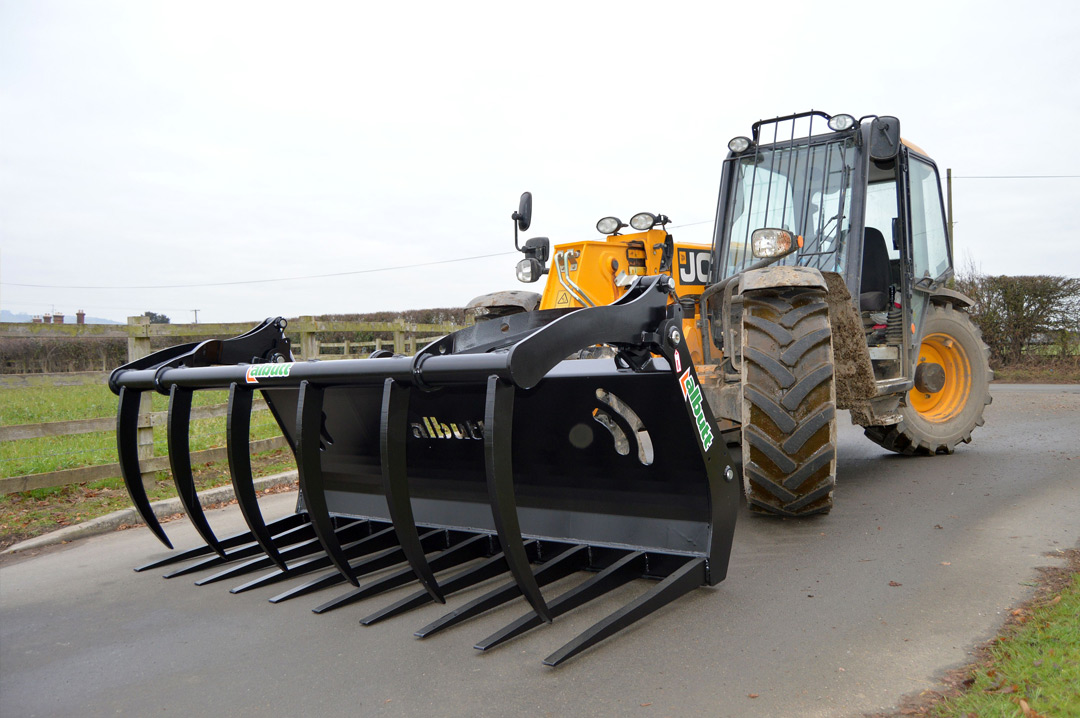 Aimed at users wanting a heavy duty option to the 4mm & 5mm buckets on the market, the company will launch their new range of'OPTIMUS-8' buckets. Optimus-8 is Albutt's premium bucket brand, consisting of an 8mm bucket shell and sides, 40mm bracket profiles, rolled back, full length side gussets and a boron 500 bolt on toe plate. The range will come in widths from 6' to 9' wide meaning that there will be models suitable for a variety of machine types and applications.
LAMMA will also see the launch of the company's brand new 'C-Series' Fork and Grab range. The Albutt C-Series has been one of their most popular attachments and has become synonymous with strength and design. The new range continues this ethos with features which include heavy duty grab stops for pin and ram protection, a full width base wear pad, inward facing tees on ram for spill protection and extra tines compared to industry standard for increased grab capabilities.
The final new product to be shown at LAMMA will be Albutt's new Hydraulic Adjustable Bag Lifter. This new model will have several outstanding features such as a manual or hydraulic adjustable facility and lift capabilities for 4 x 1 tonne bags. For manual adjustment, the arms can also be set at pre-set spacings; correct for the bag size you require.
Albutt can be found in Hall 5 on stand 523 at LAMMA show 2017. For more information, visit www.albutt.com or call 01242 620 252.